Discuss Your Compliance Needs with

Certified Healthcare Compliance Professional

s
Learn how Strategic Management's consulting services can help your organization with compliance, privacy and security obligations.

The only 100% healthcare compliance consulting firm

Comprehensive, full-cycle compliance services

Expert consultants led by healthcare pioneer Richard Kusserow
One of our consultants will be in touch within one business day to schedule a meeting to discuss your healthcare compliance needs.
Recognition from Our Clients
Even as an experienced Compliance Officer, I found the services provided by Strategic Management valuable in enhancing and evolving our Compliance Program.
Having a fresh and independent perspective allowed our Compliance Team to improve our written guidance for employees, update our risk assessment process and establish more robust monitoring and auditing practices.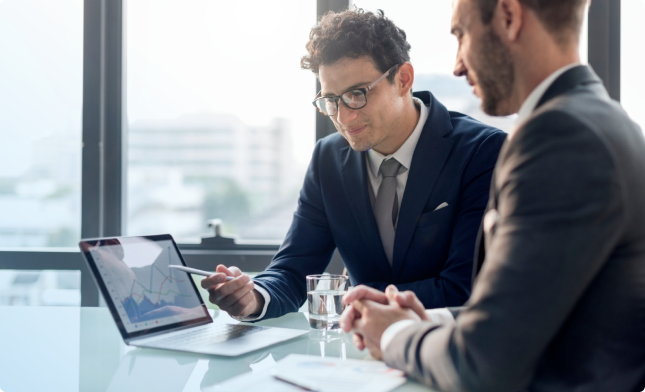 Meet All Your Healthcare Compliance Needs with Strategic Management Services

A Unique Focus on Healthcare
Empower your organization by working with our experts who specialize in healthcare compliance and all of its moving pieces, including HIPAA regulations and more.

Unmatched Industry Expertise
Work with certified compliance professionals who have served in leadership roles in the HHS OIG, CMS, FBI, and more.

Comprehensive Services
Whether you're looking to develop a new compliance program, hire an Interim Compliance Officer, or gauge compliance effectiveness, we can provide what you need.
Why Our Healthcare Compliance Experts Can Help You
Our team of certified consultants have decades of experience working in top healthcare companies.
Led by Richard Kusserow, who served as HHS Inspector General and has testified at over 70 congressional hearings, our experts are prepared to assist you with every part of your compliance journey.
Some of our consultant expertise and credentials include:
Medical Compliance and Privacy certifications, including Compliance and Ethic Professional (CCEP), Healthcare Privacy and Security (CHPS), and more.
Medical certifications, including Outpatient Coder (COC) and Inpatient Coder (CIC),
Advanced degrees, including JDs, PhDs, Bachelor of Science Nursing (BSN), and computer and informational system certifications.